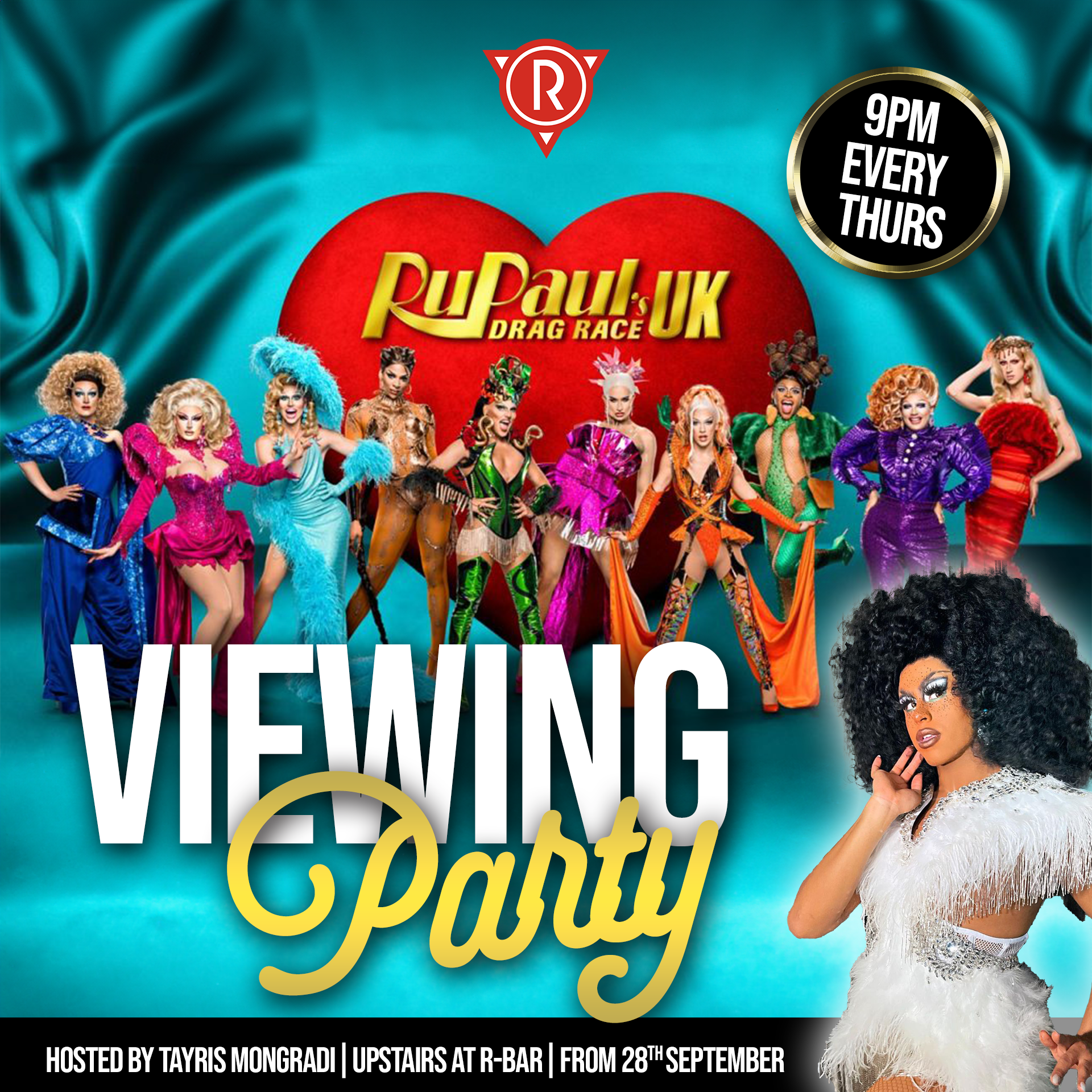 RuPaul's Drag Race UK Season 5  
We are showing all the drama in our newly refurbished R-Bar on our GIANT cinema screen!
Viewing Parties are every Thursday at 9pm upstairs – Starting on September 28th
No need to reserve a table, just turn up – but please bear in mind that tables will be allocated on a first-come, first-served basis, so arrive early to avoid disappointment.
And after the viewing has finished, why not join Karaoke, which will be just downstairs!
DRINK DEALS:
Plus, if you get down early, you can take advantage of our 50% Off Drinks Happy Hour from 3pm – 8pm…
…And even after 8pm you can enjoy:
★ 2 shots for £6
★ 2 bottles for £7
As well as our brand new cocktail menu where you can get any 2 of the same cocktail for £12!