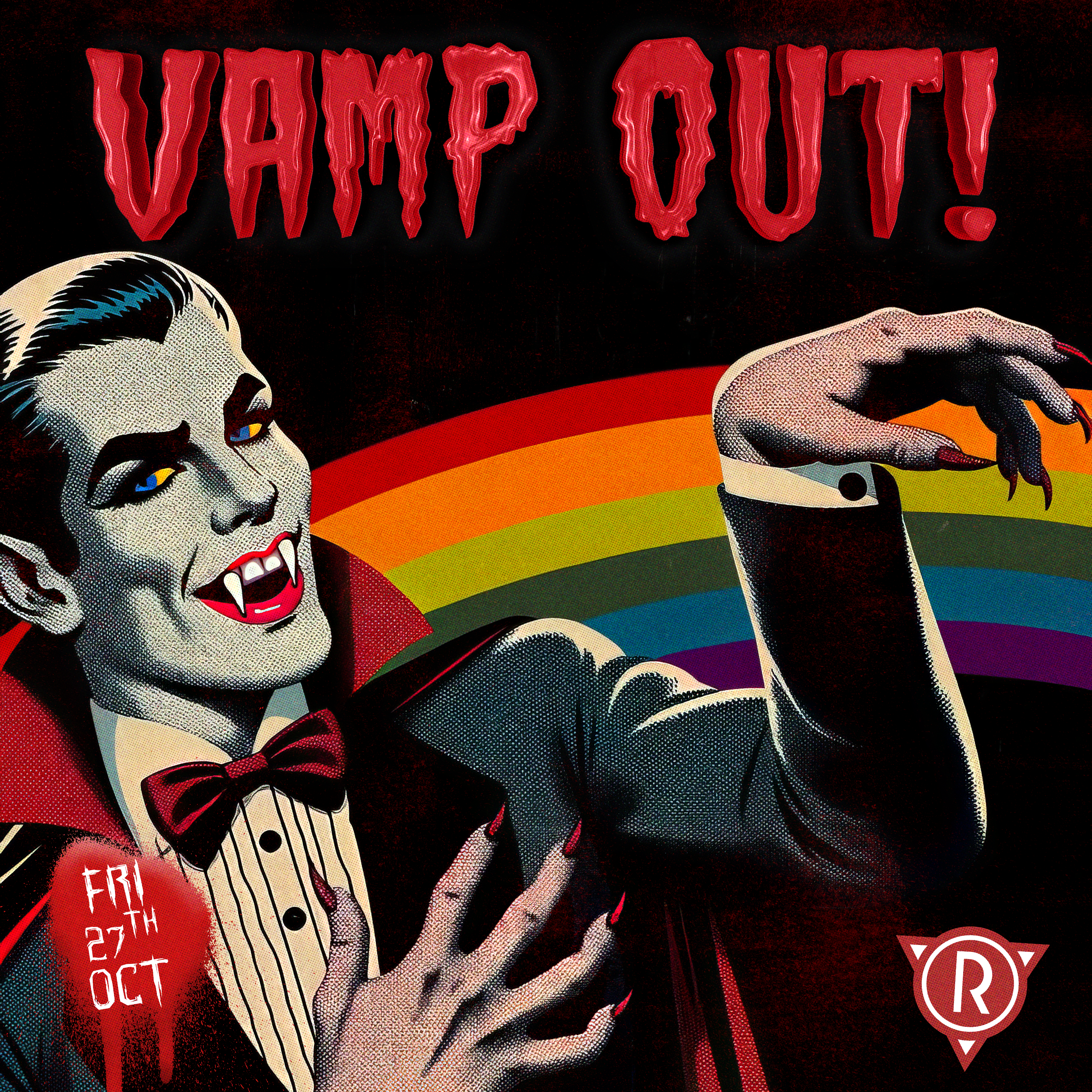 Level 1 – 🏳️‍🌈 🧛‍♀️ VAMP OUT! 🧛‍♀️ 🏳️‍🌈
We're celebrating all things vampy and campy at Vamp Out!
You can expect:
🦇 Vampire themed drag performances
🦇 Blood bag cocktails
🦇 Test tube shooters
🦇 Free fangs for the first 50 people through the door
🦇 Vampire stilt walkers!
🎸🤘FAT LIP 🤘🎸
Over the past 6+ years, Fat Lip has become Brighton's biggest monthly Alt night playing Punk Pop, Indie, Nu-Metal and whatever else makes you mosh around like a crazy person!
Welcoming all you beautiful LGBTQ+ people and your allies, the only rule is to respect the rainbow – basically just don't be a dick! 
MUSIC
LEVEL 1: A giant mashup of the biggest pop hits! Playing all the classics and ultimate 80's, 90's and 00's throwbacks, whilst serving up the hottest new pop anthems.
LEVEL 2: Fat Lip is back on Level 2 of Club Revenge! DJ Fifi will be captaining the decks bringing you the best in pop-punk, indie, nu-metal and rock.
ENTRY:
Advanced Tickets:
£3 Queue Jump Ticket, valid all night
On-the-door before 12:30am:
£3 with a pass from R-Bar
£5 on the door / £4 NUS
On-the-door after 12:30am: