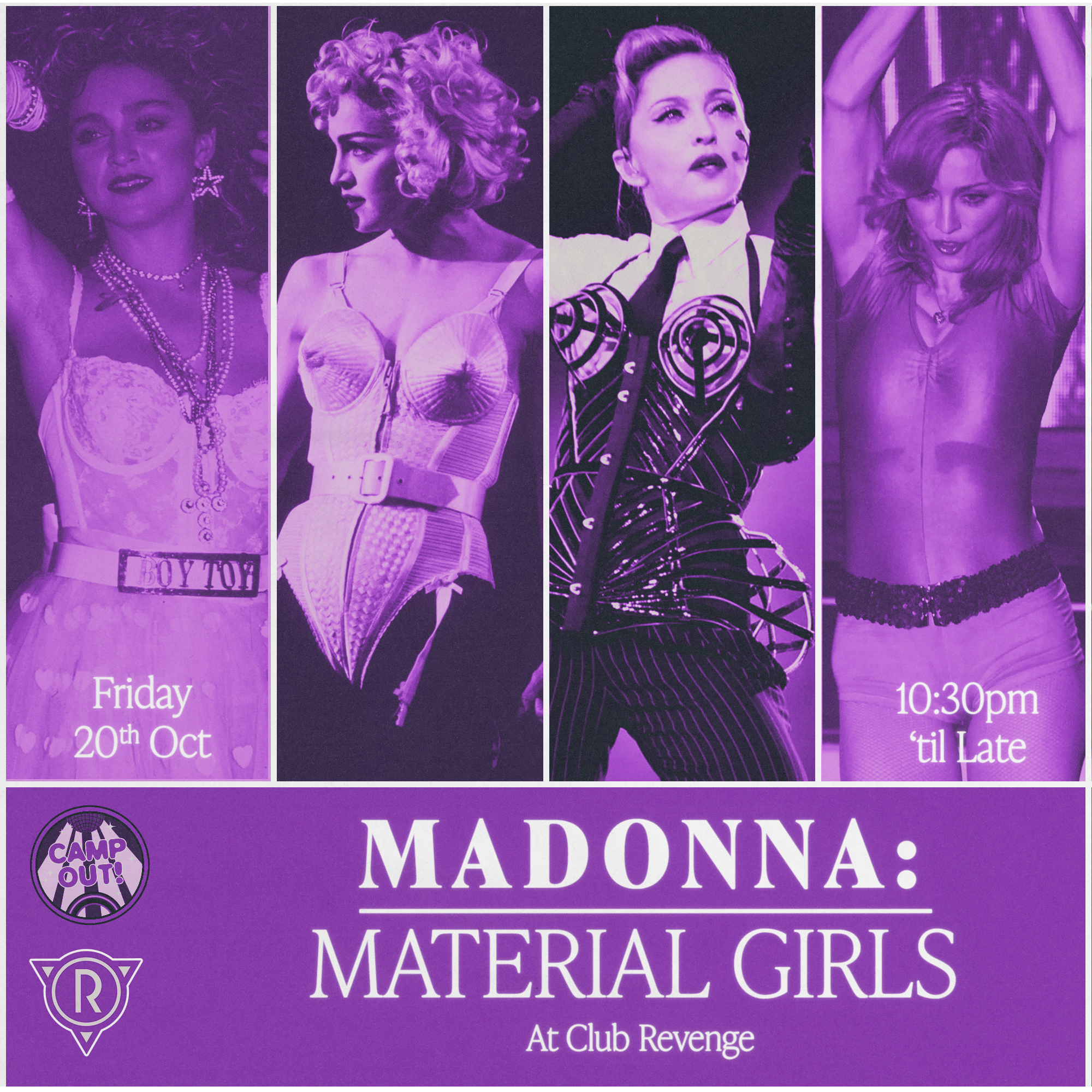 Level 1 – 🎪🏳️‍🌈 CAMP OUT: MATERIAL GIRLS! 🎪🏳️‍🌈
Cause we are living in a material world! 💍
Couldn't get tickets to The Celebration Tour? Come to Club Revenge for Camp Out: Material Girls and you can express yourself with all of Madonna's greatest hits! 💃
We'll be voguing the night away on Friday 20th October with all the usual Camp Out bangers, plus Madonna anthems.
Plus all the usual Camp Out madness. Think Summer Camp – but the campest, pop-tastic adult version you can think of!
Earn your camp badges based off of your favourite pop icons as we transform Revenge with Spears to Spice Girls and Kylie to Katy, you can expect a 'camp meets festival' night of unpretentious fun and uplifting vibes.
CAMP OUT! Is our cheesiest night with the stars – the ultimate celebration of all things pop.
MUSIC
LEVEL 1: A giant mashup of the biggest pop hits! Playing all the classics and ultimate 80's, 90's and 00's throwbacks, whilst serving up the hottest new pop anthems.
ENTRY:
Advanced Tickets:
£3 Queue Jump Ticket, valid all night
On-the-door before 12:30am:
£3 with a pass from R-Bar
£5 on the door / £4 NUS
On-the-door after 12:30am: