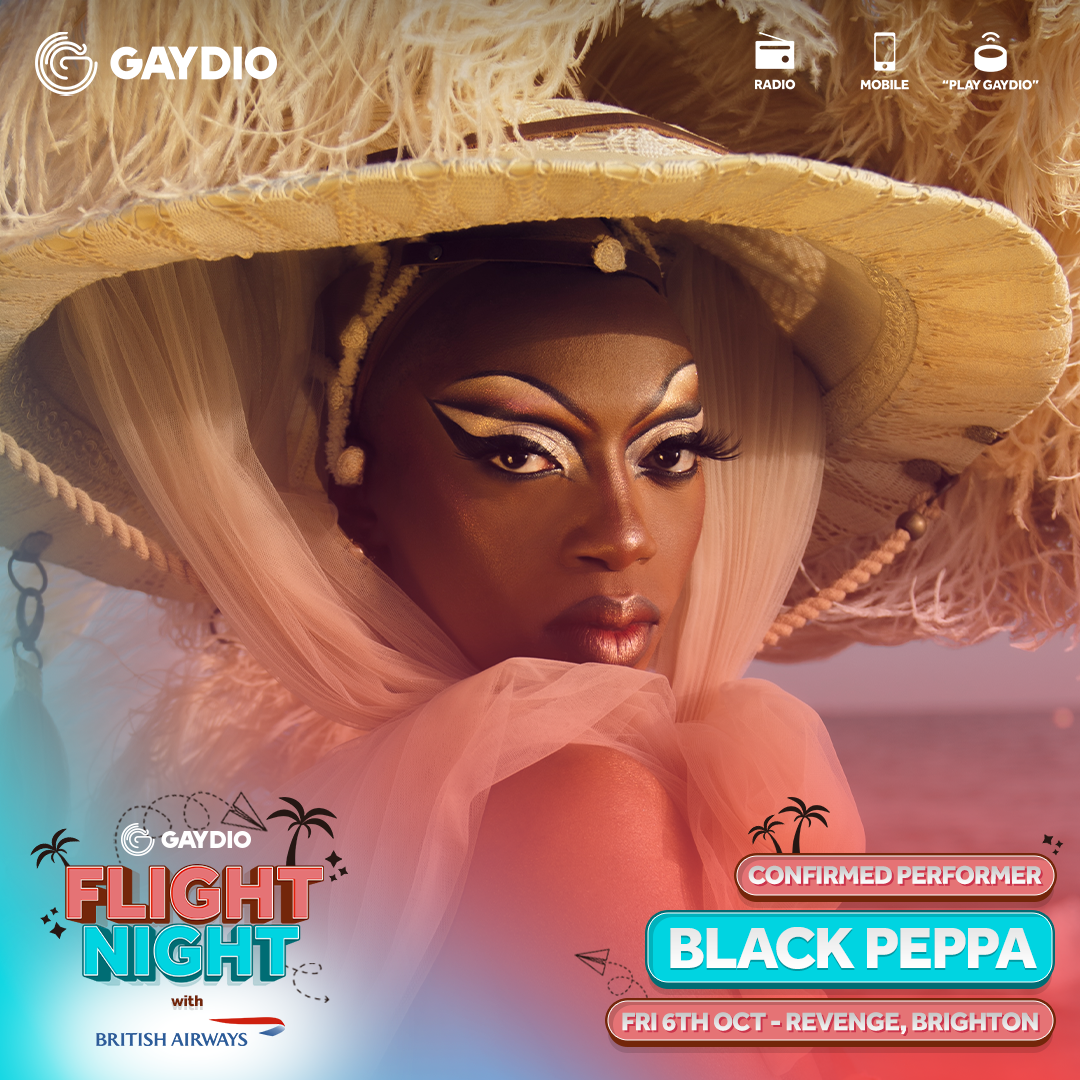 Level 1 – 👑✈️ Gaydio Flight Night ✈️ 👑
With a performance from Drag Race UK star Black Peppa, you'll dance into the night with sets from Gaydio's very own Dave Cooper (Gaydio Breakfast) and LEW!S (Gaydio Weekend).
Join us on Friday 6th October as we spin the back-to-back sunshine bangers, bring the all-round good vibes and a night not to forget at Brighton's most iconic nightclub.
Level 2 –   CAMP OUT! 
Think Summer Camp – but the campest, pop-tastic adult version you can think of!
Earn your camp badges based off of your favourite pop icons as we transform revenge with Spears to Spice Girls and Kylie to Katy, you can expect a 'camp meets festival' night of unpretentious fun and uplifting vibes.
MUSIC
Level 1: Commercial pop and dance from Gaydio's very own Dave Cooper and LEW!S.
Level 2: Camp Out just got camper! Expect a night of pure cheese and throwback hits.
ENTRY:
Advanced Tickets:
£4 Queue Jump Ticket, valid all night
On-the-door before 12:30am:
£3 with a pass from R-Bar
£5 on the door / £4 NUS
On-the-door after 12:30am: