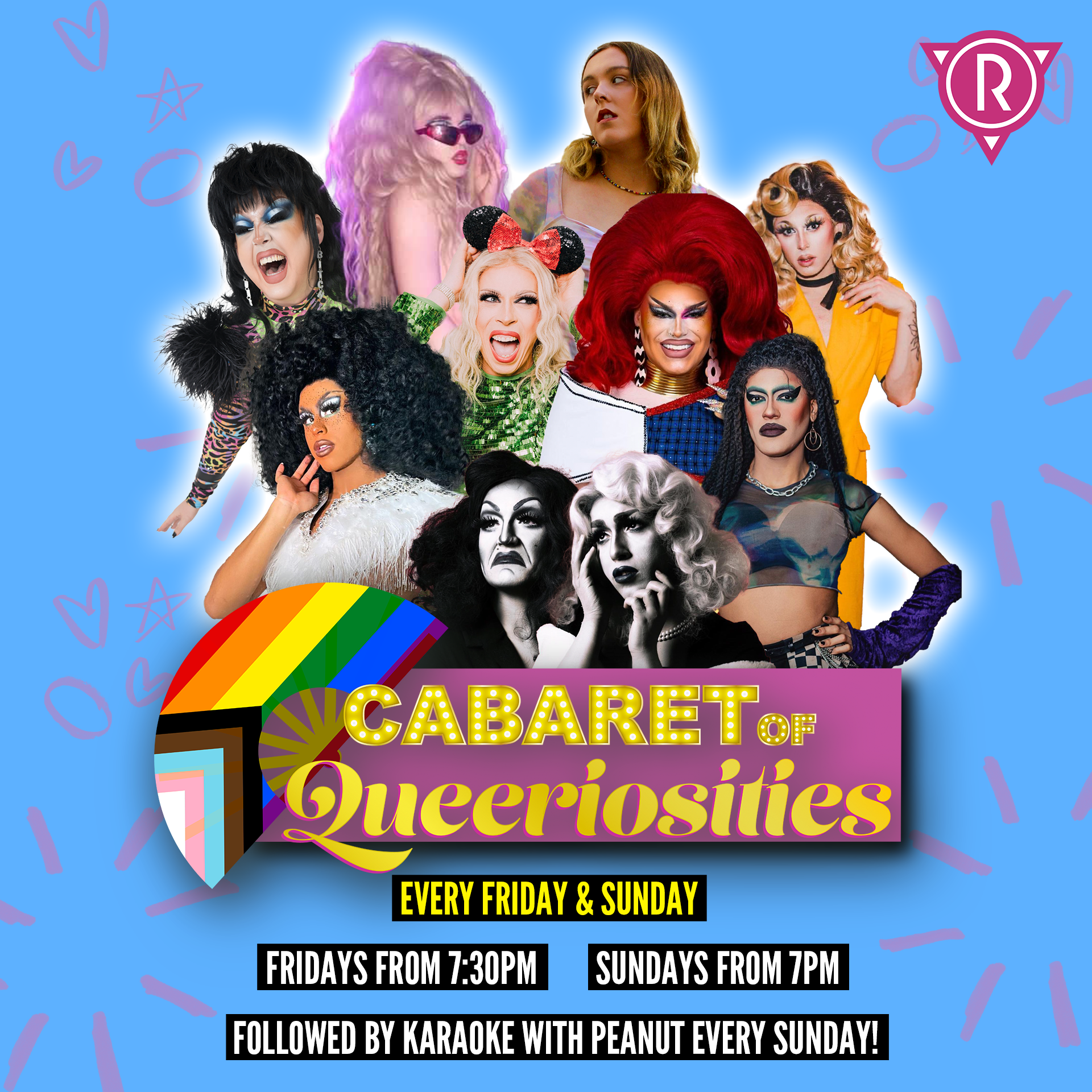 Who's ready for a night of cabaret?
Beginning as a Brighton Fringe event, the Cabaret of Queeriosities is here to stay as we celebrate Brighton's best drag talent with two weekly shows at R-Bar. Join us Fridays from 7:30pm and Sundays from 7pm for an evening of drag excellence!
Current line-up:
⭐️ 17th November – Glenda & Rita
⭐️ 19th November – Crash the Cis-tem
⭐️ 24th November – Ophelia Payne
⭐️ 26th November – TBA
Get down early to secure yourself a seat and enjoy 50% off drinks until 8pm!