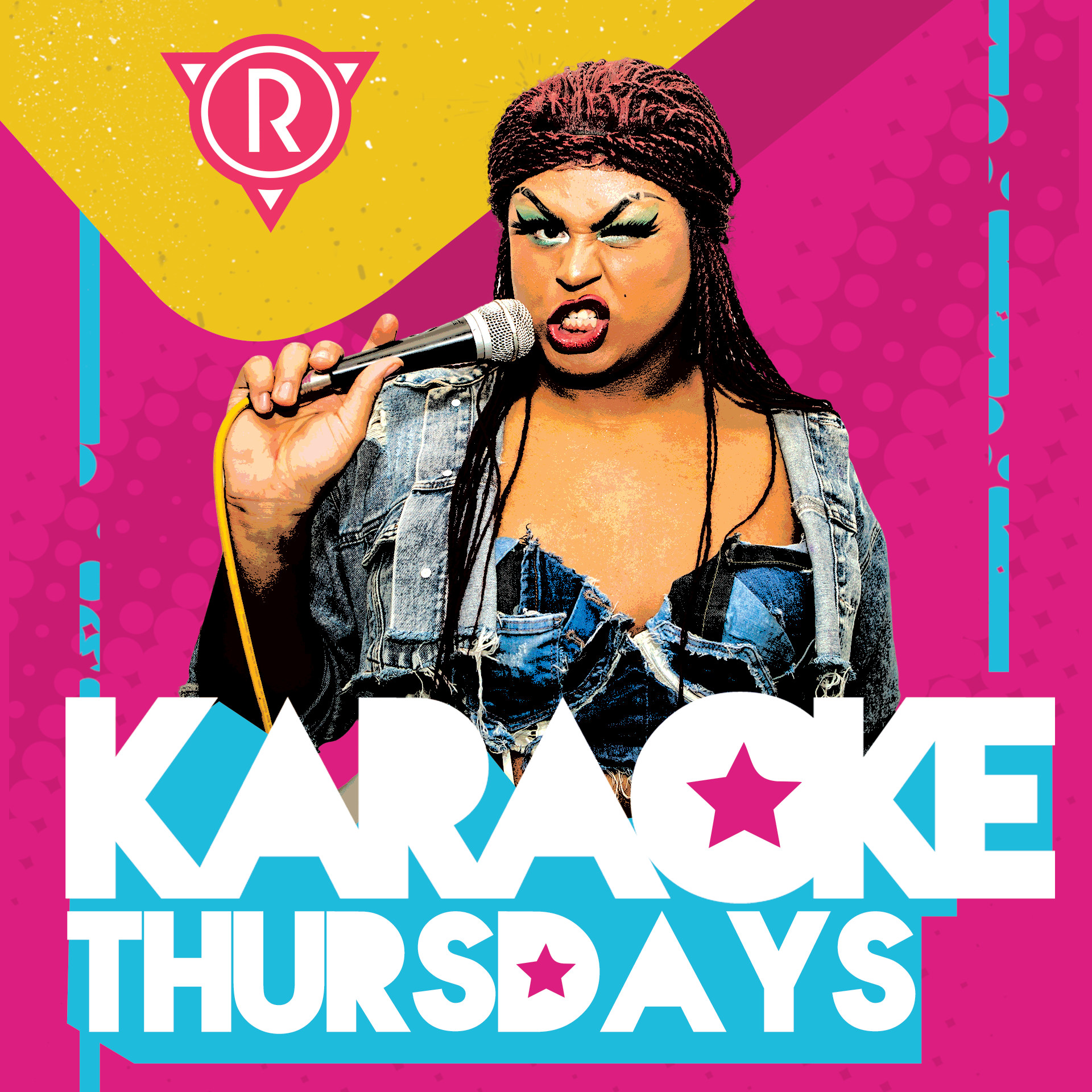 Who doesn't love a good ol' camp karaoke night?!
 Are you Beyonce tonight? Can you whistle tone like Ariana?
 It's your personal concert at R-Bar!
It's your turn to grab the mic over on R-Bar stage as we bring back karaoke EVERY THURSDAY hosted by the ravishing Tayris Mongardi!
Show us how it's done, get over to R-Bar at 9pm and belt out your favourite song for free.
The perfect warm-up before Fruity Thursdays at Club Revenge!
DRINK DEALS:
Plus, if you get down early, you can take advantage of our 50% Off Drinks Happy Hour from 3pm – 8pm…
…And even after 8pm you can enjoy:
★ 2 shots for £6
★ 2 bottles for £7
As well as our brand new cocktail menu where you can get any 2 of the same cocktail for £12!