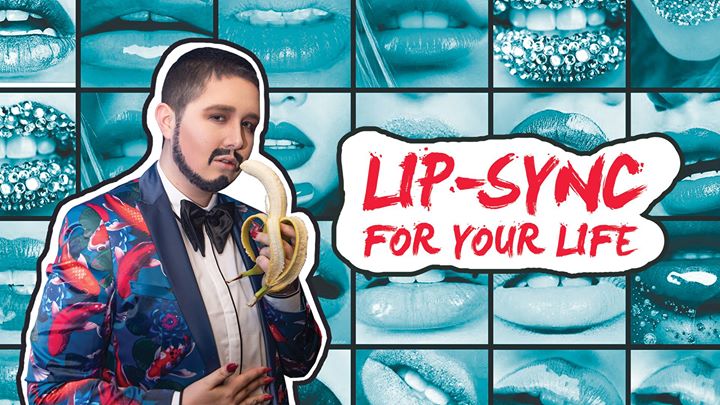 Oct 8, 9:00pm
Lip Sync For Your Life: S13
LIP SYNC FOR YOUR LIFE – SEASON 12!
EVERY TUESDAY AT BAR REVENGE from 9pm
8th October – 3rd December
Grand Finale: 10th December
With your host, former winner… Rob From Finance!
Calling all boys, girls, kings & queens and all those in between!
The time has come… for you to lip sync…. forrrr yourrrr LIIIIIFE!!!
Your cheeky mid-weeker is BACK giving you the chance to sashay onto our stage and lip sync to your favourite songs for a £50 CASH PRIZE!! If you wish to create your own mix just make sure you send it to Rob on [email protected] (maximum length 5 minutes!) with the date of the heat you'd like to compete! And if you don't win the first time? Come back and slay us again!!
YOU DON'T NEED TO BOOK – just turn up on the night if you prefer 🙂 If you want to enter in advance, just email [email protected] with an mp3 of your chosen track.
The winner from each week will be invited to a grand final where the top prize is a £100 PAID GIG at The Powder Room where you could perform alongside RuPaul's Drag Race royalty.
Previous winners Herr, Richard Von Wild, Shaedenfreude, Rose Gould, Baby, Tayris Mongardi, Daphne The 10 Year Old, Rob From Finance, Grim, Arran Shurvington, Dick Day & Scarlett Fever have supported world-famous RuGirls like Willam, Alyssa Edwards, Jinkx, Adore Delano & Alaska Thunderfuck and you could be next!
FREE ENTRY
FREE SHOWS
FREE SHOTS FOR TAKING PART
Share this event