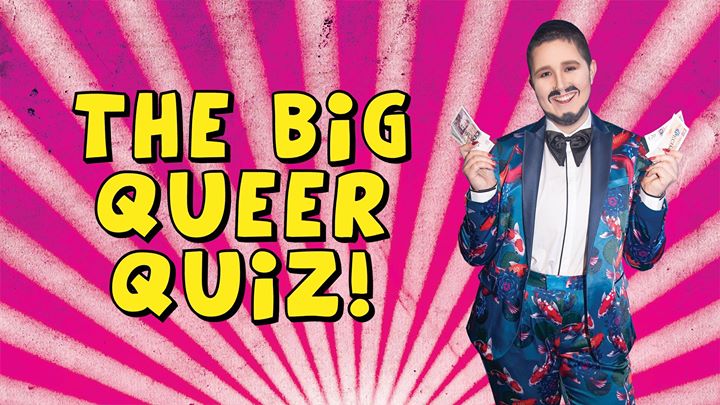 Oct 7, 8:30pm
The Big Queer Quiz at Bar Revenge
Introducing a brand new quiz on the scene with your host, Rob From Finance….
??‍?? THE BIG QUEER QUIZ! ???‍?
Every Monday, from 8:30pm UPSTAIRS in Bar Revenge, come join us for a quiz with a difference for LGBTQ+ people and their lovely friends.
Just £2 per person to play and it's 50% off drinks all night long for anyone playing the quiz!
Expect a fun-packed (casual) quiz for everyone from regular quizzers to basic bitches; with general knowledge, music, TV & movie, tasting tests, interactive rounds and various gameshow rounds!
PRIZES:
* £100 in the cash pot + everyone's quiz entry money
* Rounds of drinks
* Bottles of wine
* Bottle of champagne
* Tickets to sold out shows at Revenge
* Pride VIP wristbands
* Free VIP night out at Revenge including a booth
* Random treats and booby prizes
To reserve your table for the quiz, call Bar Revenge after 12pm on 01273 608133
Share this event